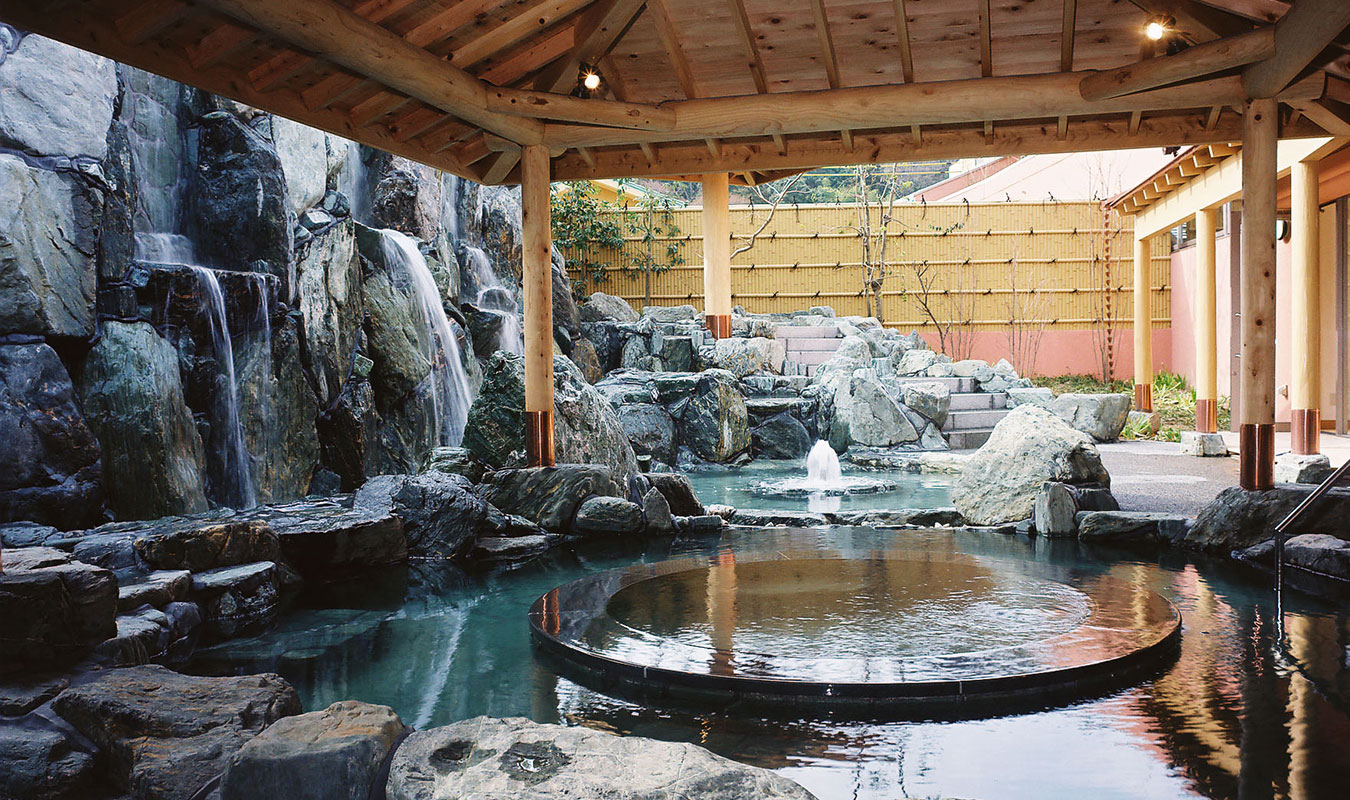 Y

UNOGO
The Hot Spring for Making Your Skin Beautiful
Yunogo Onsen is one of the "Three Hot Springs of Mimasaka, Okayama Prefecture," the best hot springs in the Chugoku region.
It has a long history. It is said that long ago—approximately 1200 years—in the Heian era, the Buddhist priest Jikaku Dai Ennin discovered the hot spring after being guided there by an egret. As such, it is also known by another name, that is, "The Egret Hot Spring" and is popular throughout the country.
It is a sodium chloride- and calcium chloride-spring. These compounds are effective on diseases of the digestive organs, nerve pain, rheumatism, anemia, gynopathy, skin diseases, etc.
In addition, the hot spring is popular with women as it helps beautify the skin.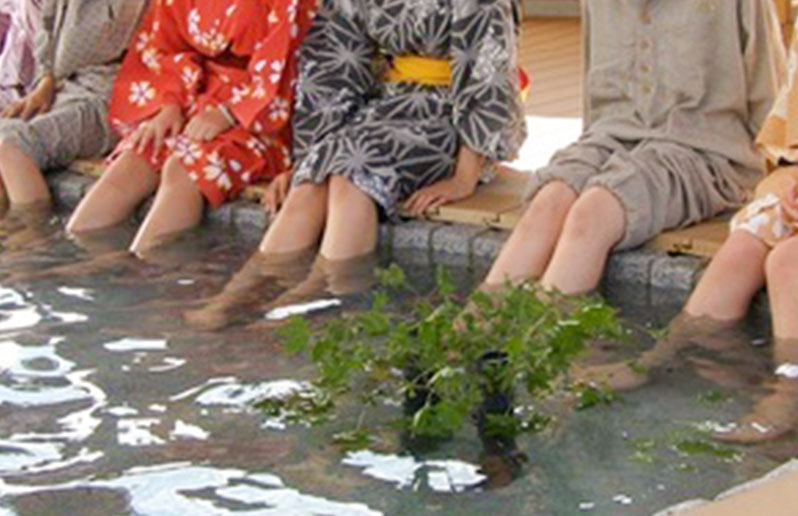 Footbaths
Pocket Park
Footbaths that have the footprints of the legendary "Sanbutaro" as its motif. The footbaths are free for everyone to enjoy.
Yunogo OnsenOutdoor Baths
Hot Spring Tour
We have started selling the "Hot Spring Tour Coaster,"
where you can choose to bathe in three different facilities out of the ten inns within Yunogo Onsen,
with the additional choice of Motoyu Yunogo Shirasagi Onsenkan Hot Spring Inn.
Please enjoy the famous "hot spring for beautiful skin" to your heart's content.